Expert Witness Services
A core area of work for FP Consultants is the provision of expert witness services in a range of contexts, including Parole hearings, Mental Health Tribunals, Immigration and Criminal Courts as part of pre-sentencing matters. 
Evidenced Based Psychological Assessments
Anyone instructing FP Consultants can expect professional, accessible, independent, high quality, evidenced based psychological assessments. 
These assessments will examine a range of factors that research indicates are relevant to the developmental pathway of offending behaviours. 
Information will always be drawn from a range of sources to provide a clear psychological formulation relating to an individual's own needs and presenting problems, as well as providing opinion as to the nature and level of an individual's risk. 
All assessments aim to provide recommendations to aid an individual's progression and risk management, as well as supporting professionals responsible for any future management or treatment provision. 
Expert Associates
All associates working with FP Consultants are selected for their expertise and knowledge base from a range of settings including NHS/ Secure services, Community settings and Prison-based settings, meaning they are best placed to provide sound expert opinion across a range of complex presentations. 
Support, Clarity and Compliance
As a team we strive to ensure that all assessments conducted are done collaboratively, with the therapeutic relationship being central to the assessment process, to ensure these are executed in a safe and supportive way for all clients. We work in an objective and impartial way to deliver assessments that are fair and reflective of key issues being explored. All associates are fully compliant with current GDPR legislation and adhere to clear policies surrounding the management of client data. 
We are able to provide opinion on a broad range of areas including but not exclusive to:
Violent Offending (HCR-20/ SAVRY, FAM)
Sexual Offending (RM2000, RSVP, SARN-R)
Domestic Violence (SARA v3)
Stalking Behaviours (SAM)
Personality Disorder (IPDE)
Psychopathy (PCL-R)
Protective Factors (SAPROF)
Cognitive and Adaptive Functioning  (WAIS-IV / ABAS)
Assessment for Risk of Extremism (VERA-2)
Trauma / Post Traumatic Stress Disorder (CAPS)
Emotional wellbeing (Becks Inventories)
The tool used will be carefully selected by our experts in order to best suit the needs of the client and referral. We are independent in our practice and accessibility and ethical integrity is central to our provision of services.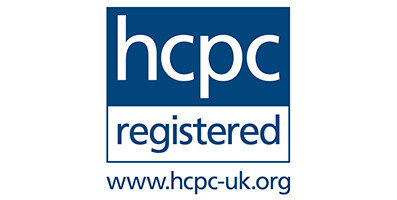 FORENSIC PSYCHOLOGY CONSULTANTS LTD
Company number:
10615241

Registered company address:
76 Bridgford Road, West Bridgford,
Nottingham, England, NG2 6AX