WE ARE A TEAM
OF FORENSIC AND CLINICAL PSYCHOLOGISTS
providing consultancy and specialist services to
Criminal Justice Agencies
Mental Healthcare Providers
Law Practitioners
Law Enforcement Agencies
We pride ourselves on delivering an independent, high quality, reliable, evidence-based psychological service within the forensic legal field.
Testimonials
Panel Chair for the Parole Board
"As a Chair of Parole Board Panels, I have had the benefit of assessments and evidence being provided by Ms Trevethick over a time scale of several years and in respect of a significant number of cases. Ms Trevethick provides evidenced based and thorough assessments and it is clear to me that she is skilled in building rapport with those she is tasked to assess. This results in her being able to provide detailed and thorough assessments with the full consent of her clients, even where those assessment's do not necessarily support the client's application to the Parole Board.
I am not a Psychologist and I value being provided with reports from Ms Trevethick that I am able to navigate and understand, because of her ability to write a report so as to be accessible to all those who are considering her written evidence. This results in questioning on the day of the Hearing being very focused because the issues are explained so clearly. I have been able to conduct cases without a Psychologist member on the panel because of the clarity of Ms Trevethick reports and strong skills in giving oral evidence. My experience of Ms Trevethick is that, in the event that Oral evidence taken on the day impacts upon her assessments and recommendations, she is able and willing to change her position – evidencing her ability to work with, and assess, risk in a dynamic manner".
Prison Law Consultant
Working with Kim was very easy, from instruction to pre-hearing discussions and after. 
Kim has always been professional and has been receptive to the particular issues that I have asked her to consider when assessing the client.  I have worked with Kim in both capacities, when Kim has been working for the prison service and when instructed as an independent expert. 
Kim has been balanced and reflective in her reports and evidence.
Ben Samples, Consultant Prison Lawyer 
HMPPS
Kim has been one of our external treatment providers for many years now. She brings with her a wealth of experience from other forensic settings, that give her a breadth of skills and knowledge which are valuable to our clients.
Kim is a friendly, kind and compassionate therapist, with huge passion for forensic psychology which serves to make the work she does of the highest quality.  She adapts easily to the broad range of clients we work with, showing a high level of skill with regard to responsiveness and the understanding of different client needs.   She is supportive of the therapists she supervises, being described as a positive and caring role-model to many.  We are happy and proud to have her as part of our team.
Julia Croft – Treatment Lead for HMPPS
Forensic and Clinical Psychologist
"Kim has been my clinical supervisor on two occasions during my journey to becoming a Forensic and Clinical Psychologist, as well as my research supervisor. Her knowledge and expertise in offending behaviour, mental health, risk assessment and psychometric assessments alongside her ability to share skills with me has been invaluable. I've had the opportunity to observe Kim delivering both 1:1 and group psychological therapy, which has enhanced my facilitation skills considerably. Kim has also been incredibly supportive to me over the years and is generally an inspiration to me and my career".
Stacey Heppell, Forensic and Clinical Psychologist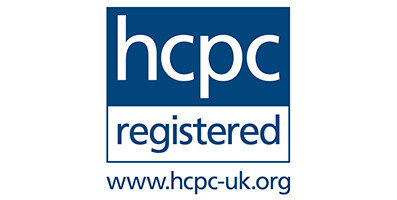 FORENSIC PSYCHOLOGY CONSULTANTS LTD
Company number:
10615241

Registered company address:
76 Bridgford Road, West Bridgford,
Nottingham, England, NG2 6AX